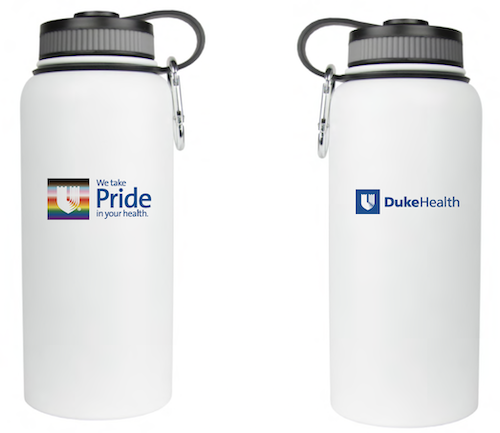 Collateral materials such as giveaway items, print materials, apparel, and event display items can incorporate the Duke Pride branding. Staff seeking to order Duke Pride giveaway items or apparel can order materials already created by Duke Health from Duke-approved vendors.
The following swag or giveaway items are available for ordering through Duke Trademark & Licensing Office. These items are for events, trainings or groups promoting and representing the LGBTQ+ community.
Water bottles
T-shirts and polo shirts
Hats
Lanyards

Badge reels
Lapel pins
Pronoun pins
Tote bags
For bulk orders, please click on the link below to: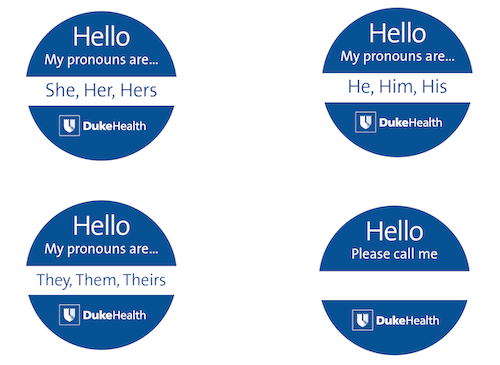 Learn more about the ordering process, and view a list of Duke-approved vendors.
Templates are being developed on the Duke Health Brand Center for brochures, rack cards and flyers incorporating Duke Pride Branding for easy, convenient application. These templates route for review through Duke Health Marketing & Communications and the School of Medicine's Office of Diversity and Inclusion. If you have a specific collateral need, please contact us for any needed design assistance.