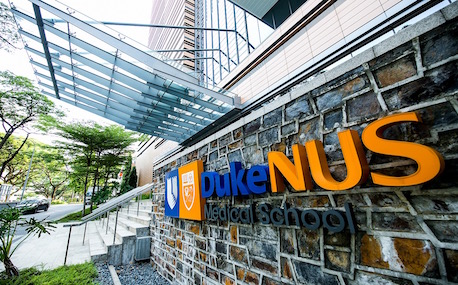 In 2005, Duke and the National University of Singapore signed an agreement to partner in establishing a new medical school in Singapore.
Under the agreement, the Singapore government has made a significant investment over the first seven years to establish Duke-NUS as part of Singapore's strategy to become a leading center for medical research and education.
Following the exceptionally strong progress in the first phase, in November 2010, the Singapore government signaled their resounding support by extending the Duke and NUS strategic collaboration in education and research by another five years.
The school's curriculum is patterned after that of the Duke University School of Medicine. The school is part of the National University of Singapore system, but unique in that it is overseen by a Governing Board, including a Duke representative who has veto power over any academic decision made by the Board.