The Strategic Planning Framework is the product of a strategic planning initiative that started in June 2015 and collaboratively engaged the entire Duke Health community.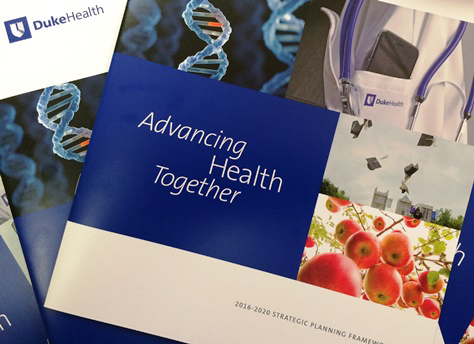 Advancing Health Together
"In the world of health, potential life-altering breakthroughs in biomedical science, education, technology, and health care are occurring at a dizzying pace. This is a time when unimaginable possibilities beckon from beyond recognizable opportunities. Duke Health stands enviably positioned to take advantage of these opportunities and pursue these possibilities. With Advancing Health Together: Strategic Planning Framework, we at Duke Health share our vision of how we will seize this moment." 
- A. Eugene Washington, MD, Chancellor for Health Affairs, President & CEO, Duke University Health System