Biomedical discovery is accelerating innovative and revolutionary advancements in our understanding of human biology, health and health care. The rapid proliferation of bioinformatics technologies and tools is opening doors to a depth of research potential unimaginable even a decade ago.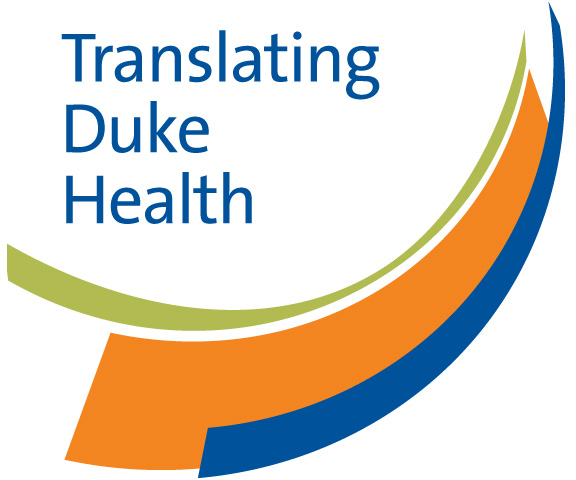 We meet this moment of unprecedented promise with the creation of Translating Duke Health, a multiyear, multidisciplinary program to capitalize on our collective strengths in research, clinical care and population health to address major health challenges. Translating Duke Health is one of the major endeavors animating Advancing Health Together, the strategic planning framework, which asserts that Duke Health is uniquely positioned to accelerate discovery and its translation, to deliver tomorrow's health care today and to build healthy communities. 
Translating Duke Health is a platform of resources – including people, services, technology, infrastructure and funding – focusing on areas where Duke Health can have the greatest impact on transformative treatments and prevention strategies. This, in turn, will accelerate and energize an enhanced environment of partnership and integration among the scientific, clinical, population health, big data science and computing communities across Duke.
Translating Duke Health is principally sponsored by the Duke University School of Medicine and the Duke University Health System in collaboration with other Duke entities.
This endeavor focuses initially on five opportunities selected by convening groups, which included representatives from across Duke.
Preserving and restoring cardiovascular health

Enhancing brain resilience and repair in brain disorders

Ending disease where it begins

Undertaking the fundamental opportunity of controlling the immune system 

Combating solid tumor brain metastases 
All five programs will seek to generate additional support and funding from a variety of sources to enable sustained discovery, translation and public benefit. 
Duke Health's decades-long tradition of innovation, excellence and impact has positioned us to continue to lead in this time of transformational capabilities and potential. We believe Translating Duke Health will sustain Duke as a national and international leader in key groundbreaking areas of biomedical science and health care with broad impact on the health of people worldwide for many years to come.