Duke Health's three hospitals — Duke University Hospital, Duke Regional Hospital and Duke Raleigh Hospital — form the foundation of the Duke University Health System. Each has the unique capacity of bringing to patients the highest quality inpatient medical and surgical care provided by Duke's nationally recognized faculty, nursing staff and care teams utilizing the latest in sophisticated medical technology. Our hospitals are positioned to achieve care synergies for patients throughout the Triangle, including Wake County and beyond, resulting from the combination of innovative care models, extensive clinical research opportunities, and a commitment to studying and striving to achieve even better treatment outcomes.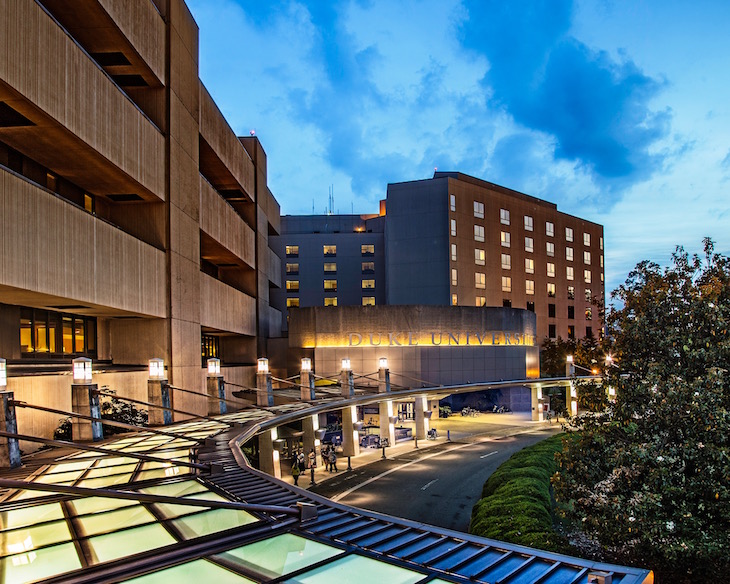 Duke University Hospital
Duke University Hospital is consistently rated as one of the best in the United States and is known around the world for its outstanding care and groundbreaking research. With more than 11,000 employees, Duke University Hospital is both a research hospital where medical advances are created and put into use, and a teaching hospital for students of medicine, nursing and related health sciences. 
Duke University Hospital has 1,048 licensed inpatient beds and offers comprehensive diagnostic and therapeutic facilities, including a regional emergency/trauma center; a major surgery suite containing 51 operating rooms; an endosurgery center; a separate hospital outpatient surgical department with nine operating rooms, an extensive diagnostic and interventional radiology area and an eye center with five additional operating rooms. In fiscal year 2021, Duke University Hospital admitted 41,274 patients and had 1,305,938 outpatient visits.
Duke University Hospital is nationally ranked in 13 adult specialties: Cancer; Cardiology and Heart Surgery; Diabetes and Endocrine; Ears, Nose and Throat; Gastroenterology and GI Surgery; Gynecology; Neurology and Neurosurgery; Ophthalmology; Orthopedics; Pulmonology; Psychiatry; Rheumatology and Urology.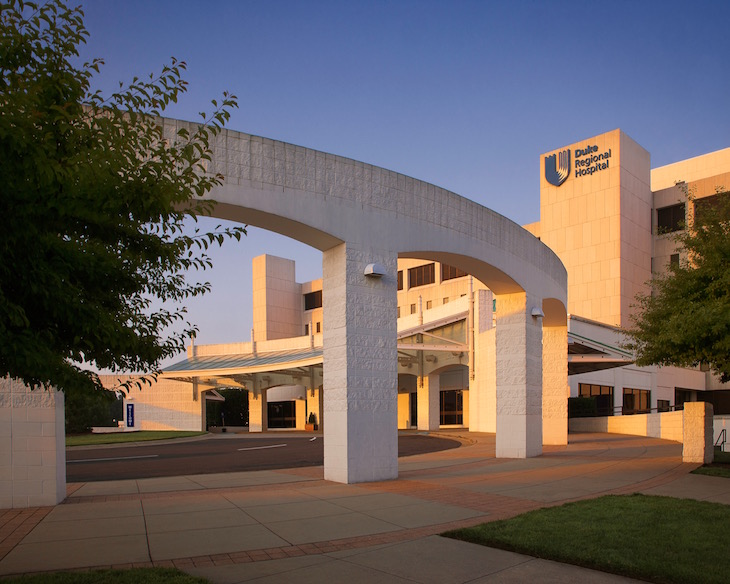 Duke Regional Hospital
Duke Regional Hospital has served Durham, Orange, Person, Granville and Alamance counties and the surrounding communities for 45 years. With more than 3,500 team members, we provide outstanding health care with compassionate, personalized service in a comfortable community hospital setting. Duke Regional Hospital has 388 inpatient beds and offers a comprehensive range of medical, surgical and diagnostic services, including orthopaedics, weight loss surgery, women's services, and heart and vascular services. We also offer care at the Duke Rehabilitation Institute, Duke Behavioral Health Center North Durham, the Health Services Center, the James E. Davis Ambulatory Surgical Center and the Duke Ambulatory Surgery Center Arringdon. In fiscal year 2021, Duke Regional Hospital admitted 15,881 patients and had 217,879 outpatient visits.
U.S. News & World Report ranked Duke Regional Hospital as #11 in North Carolina and #4 in the Raleigh-Durham area for 2021-22.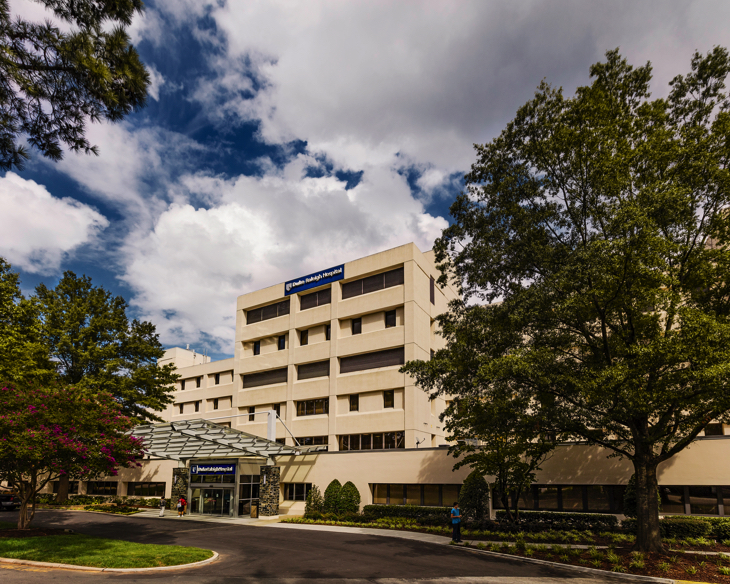 Duke Raleigh Hospital
Duke Raleigh Hospital provides a patient-friendly setting no matter where you visit us -- in our hospital's North Pavilion, South Pavilion, or clinics. Duke Raleigh Hospital has been part of Duke Health since 1998 and has served Wake County for more than 35 years. It employs more than 2,000 people.

The hospital has 186 inpatient beds and offers a comprehensive array of services, including, cancer care, cardiovascular care, neuroscience, advanced gastrointestinal care, and wound healing. We also maintain laboratory and imaging services, a pain clinic, 24/7 emergency care, community outreach and education programs. In fiscal year 2021, Duke Raleigh Hospital admitted 9,833 patients and had 403,343 outpatient visits.

For 2021-2022, U.S. News & World Report has ranked Duke Raleigh Hospital as high performing in orthopaedics and in five adult procedures/conditions: Chronic Obstructive Pulmonary Disease (COPD), Heart Failure, Kidney Failure, Lung Cancer Surgery, and Stroke.