Duke Health's primary brand color is Duke Blue.
Duke Health's full color palette includes six secondary brand colors.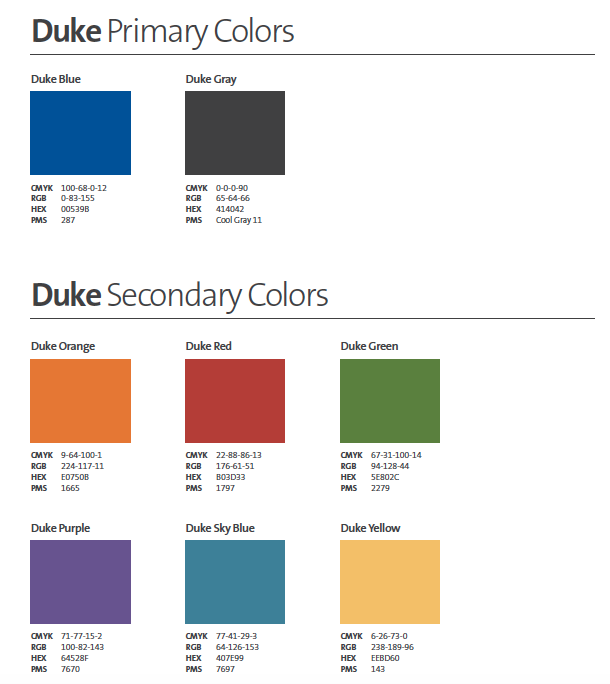 Although white is not part of the official color palette, it is often considered one of the core colors. Using white space in your materials creates a clean and uncluttered look, and should be used in conjunction with primary and secondary colors. Colors outside of the approved color palette should not be used. Colors should not be tinted, gradated or combined to create new colors.
Avoid trying to use every approved Duke Health brand color in your piece. No secondary color should appear more than white or Duke Blue in your piece.
To ensure color accuracy when matching colors for printed materials, use only the PANTONE® Color Matching System as your reference. The CMYK mixes are based on media tests using coated stock. The mixes may need to be adjusted to suit your process; be sure to match to PANTONE® color references. When using four-color process, suggested CMYK builds are given but it is the printer's responsibility to use the correct screens to build an acceptable visual match to the designated PMS colors.