When people are sick, they're often scared as well. Our patients trust us at a time of vulnerability, so to fulfill our pledge of doing no harm, it's our role to make their experience as calming, comfortable, and problem-free as we possibly can. That's why we're working to integrate our health network into a seamless whole. It's also why we're expanding our network to provide greater choice and ease for the patients who entrust us with their care.
---
How we define success:
Serving two million patients as the preferred provider through partnerships
Caring for at least 35% of our primary service-area population
Being a leader in transitions-of-care performance across the full delivery continuum
   Watch a Video About Building an Indispensable Network
   Stories About Building an Indispensable Network

* link requires Duke Health login
Earlier this summer, Duke Health commemorated the 'Topping Out' of the Green Level Phase 1A Medical Office Building (MOB). On Wednesday, June 23, 2021, amid applause from leaders, construction workers and visitors, a painted white beam was signed by all in attendance before being lifted high into the air by a crane. Also rising into the sky fastened atop the beam was a small American flag and an evergreen tree. Construction workers made quick work at the roof level, bolting the steel beam to the then-completed structural steel frame.
---
​When caring for pediatric patients at Duke Primary Care Butner-Creedmoor, Physician Assistant Anna White stays alert for any symptoms that could indicate an untreated behavioral health condition. Ongoing migraines, difficulty sleeping and uncontrolled chronic health conditions prompt White to dig deeper. And she's more comfortable doing so thanks to the North Carolina Psychiatry Access Line (NC-PAL).
"In general, primary care providers do not get a lot of pediatric mental health training," White, PA-C, MPH, said. "That can make you hesitant to treat patients for behavioral health conditions. But thanks to the support I receive from the NC-PAL hotline, I'm more confident providing mental health care and equipped to help my patients in the future."
---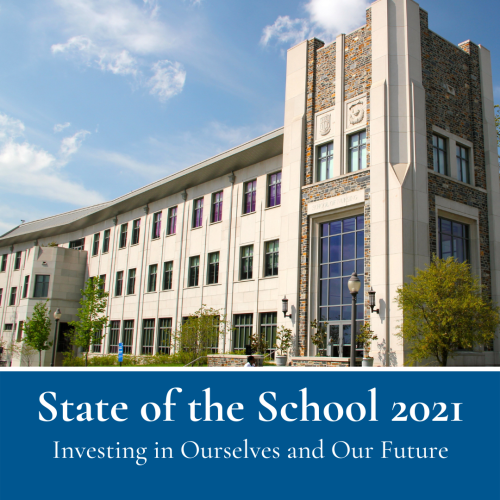 The Duke University School of Nursing community and friends learned more about the vision for the School's future during the State of the School address on Wednesday, Oct. 27, 2021. The event marked the first formal address of Vincent Guilamo-Ramos, PhD, MPH, LCSW, RN, ANP-BC, PMHNP-BC, AAHIVS, FAAN, dean, School of Nursing, and vice chancellor of nursing affairs, Duke University, since he joined Duke on July 1.
Approximately 300 people attended the virtual event to hear Dean Ramos summarize the School's accomplishments over the last year, provide an overview of the current state of health and public health care systems across the United States, and give an insight into the school's future and the potential impact of future initiatives.
---
Answering a long-standing need in the community for enhanced behavioral health services, Duke Health opened a newly built center at Duke Regional Hospital that provides a setting specifically designed for the comfort and care of these patients.
The new center, for the first time, combines the behavioral health services that had been offered separately at Duke University and Duke Regional hospitals, creating dedicated, specially designed space at the single location.
---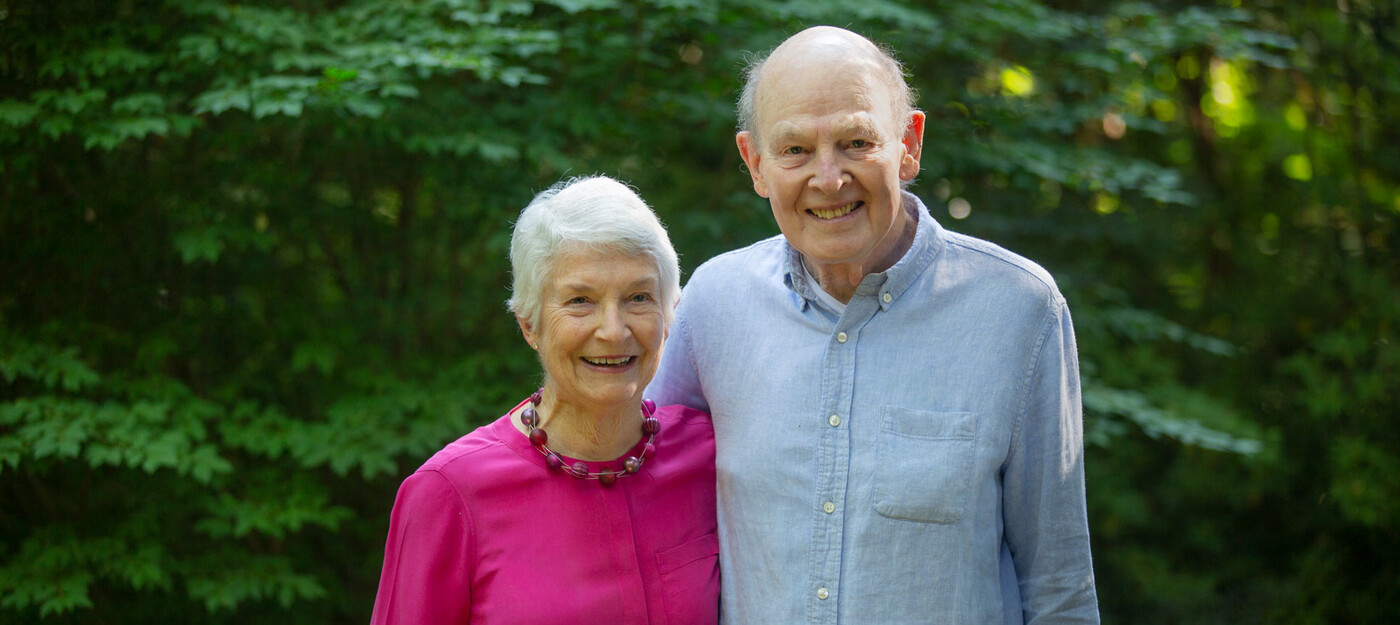 Margaret Hodel and her husband Richard had always received excellent care from their primary care doctor, so when Dr. Waite told them she was moving from a large Duke Health practice to Duke Signature Care -- a concierge medical service -- they decided to follow her. The couple did not want to switch doctors and was attracted by the perks of Signature Care, for example, longer appointments and 24/7 access to their doctor.
---
Duke Health held its first masked and socially distanced groundbreaking on Nov. 18, 2020,​ for a new four-story, 102,000-square-foot medical office building expected to open in early 2022 at the intersection of Green Level Road and I-540 in Cary. To meet growing demand in Wake County, Duke Health Green Level's first project is designed to provide primary care, urgent care, pediatrics, women's health and specialty care services.

Even during a pandemic, Duke has worked hand in hand with the Town of Cary to take this important first step and be the catalyst to bring Cary's vision of a vibrant, mixed-use destination to life and provide economic growth for the area. 
---
When the staff at Impact Primary and Urgent Care began running out of personal protective equipment (PPE) in April, they needed a helping hand fast. Located in the small town of Louisburg, 30 miles northeast of Raleigh, it was the only medical facility in the area offering tests for COVID-19.

Luckily, Impact Primary and Urgent Care is one of more than a dozen, mostly rural, independent practices in the Duke Connected Care network. The office's physician liaison team quickly mobilized to see how they could support clinics in the network.