Associate Vice President, Neurosciences and Behavioral Health, DUHS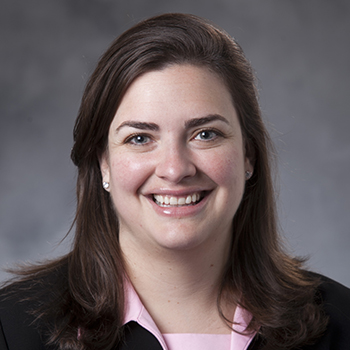 Carey Unger, MHA, has been serving as the Associate Vice President for Neurosciences and Behavioral Health for Duke University Health System since May 2015.
Unger joined Duke University Hospital in 2004 as an Administrative Fellow and has been in various roles within Duke University Hospital and the Private Diagnostic Clinic for the past twelve years. Prior to serving in this capacity, Unger was vice president for Med/Surg/Critical Care and Psychiatry for Duke University Hospital, and prior to that worked mainly with the Neuroscience and Musculoskeletal service line, including managing the outpatient medical practice for over four years. 
Unger received her bachelor of science degree from Vanderbilt University in 2002, majoring in mathematics with a minor in sociology. She then attended the University of Missouri-Columbia where she received her master's in health administration. Unger enjoys being involved in the local community and also serves as an International Volunteer for her sorority.