Chief Medical Officer, Duke Regional Hospital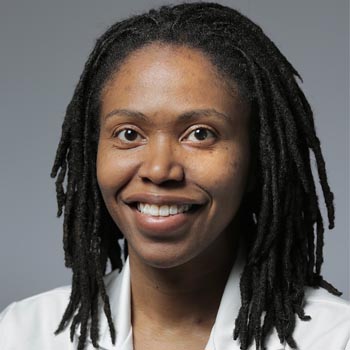 Adia Ross, MD, MHA, has served as Duke Regional Hospital's chief medical officer since January 2020.

In this role, Ross helps oversee quality and clinical program priorities as well as works closely with Duke Regional's medical staff. She also provides leadership support for several Duke Regional clinical and operational departments, including Medical Staff Services, Pharmacy, Nutrition Services, Advanced Practice, Emergency Medicine, Diabetes Management, Infection Prevention, Hospital Medicine, Case Management, Performance Services, Performance Excellence and Palliative Care. 

Before joining the Duke Regional family, Ross served as medical director for Hospital Medicine at Duke Raleigh Hospital, a role that combined her clinical, administrative and leadership experience. She also served as medical director for the Duke University Health System Transfer Center and assistant medical officer of quality for Duke University Hospital.

Ross completed her internal medicine residency at Duke in 2013 and received her Doctor of Medicine degree from the University of North Carolina at Chapel Hill School of Medicine in 2009.