News & Media Front Page
Researchers Bending the Traditional Academic Hierarchy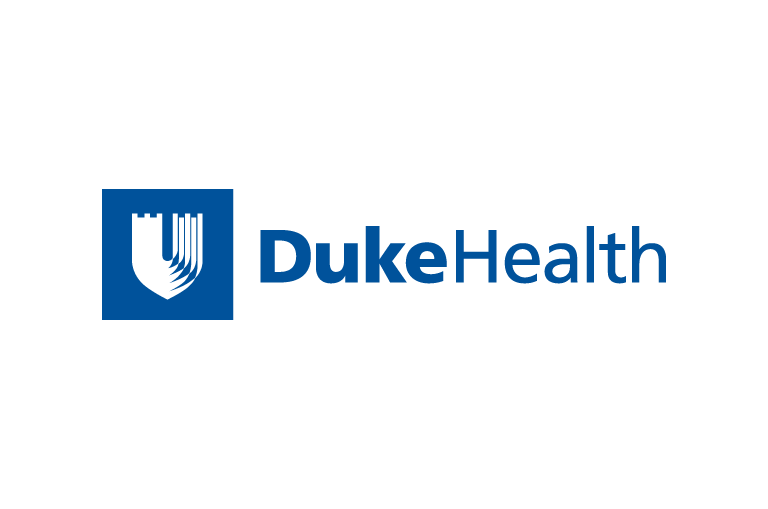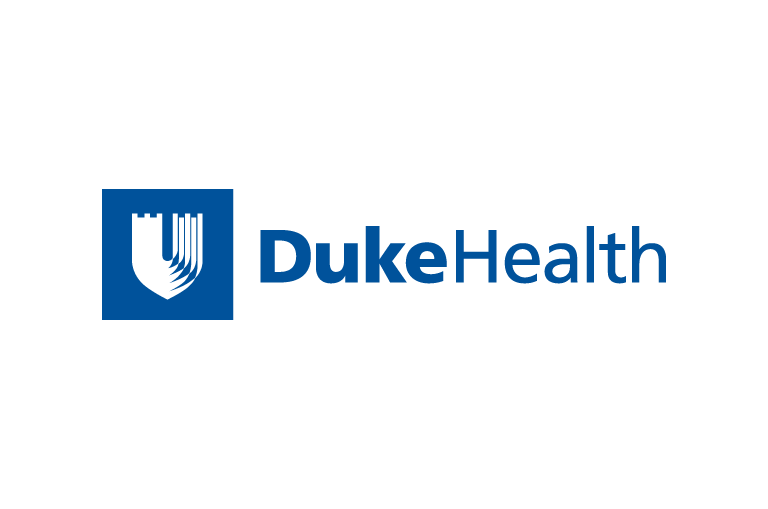 Contact Duke Health News
919-660-1306
DURHAM, N.C. -- Duke's Gertrude Elion, the late Nobel
Prize-winning developer of medicines, was known for having an
imaginative mind and a gift for scientific innovation, as is
Duke's McArthur Fellow Jane Richardson, the inventor of a
universal system for visualizing protein molecules. But what
also makes them unusual is they both achieved international
recognition without a doctoral degree.
In science, the Ph.D. degree is universally considered a
prerequisite, or at least a stamp of approval, for doing
independent scientific research, says Dr. Sal Pizzo, director
of Duke's M.D.-Ph.D. program and chairman of the department of
pathology. But, he added, there are always exceptions -- people
who refuse to be limited by traditional definitions of what
they can do, people who exceed all expectations and do
extraordinary things.
Elion, who recently died after a long and distinguished
career, and Richardson, professor of biochemistry, refused to
limit their scientific aspirations simply because they did not
have the customary academic imprimatur. Each rose through the
ranks by proving their worth on merit. And while they are
exceptional in the degree to which they eventually achieved
accolades, they are not alone.
It's not easy to find these scientists. They may be at the
lab bench, sometimes juggling three or four experiments at a
time. They may be advising a medical student on a lab technique
or inspecting a radiation safety record. They usually aren't in
the spotlight - they are too busy getting things done.
But they can be found; usually in a lab with an open-minded
leader who doesn't mind bending the traditional academic
hierarchy to allow a shining star to stand out.
There's Tammy Moser, whose tenacity landed her lead
authorship on an article in the prestigious journal Proceedings
of the National Academy of Sciences (PNAS). And Richard
Scearce, who single-handedly created antibodies now used by
researchers worldwide to study AIDS and arthritis. There's John
Norris, who has written six scientific papers and is
co-inventor on a patent for a potential new breast cancer
therapy. And Thad Howard, who studies rare blood disorders in
Dr. Russell Ware's lab.
These scientists, each of whom has worked at Duke for at
least 10 years, are indispensable to the researchers for whom
they work. Just ask Dr. Bart Haynes, chairman of the department
of medicine, about Scearce, who has worked with Haynes for
nearly 20 years.
"Richard has several qualities that individually are hard to
find in people, and together make him unique," Haynes said.
"For example, in our AIDS vaccine work, we needed to take up
peptide synthesis. I told Rich to 'set it up' and he did.
Fifteen years later, we are the best in the world at peptide
synthesis and purification, and Rich himself made the first of
the prototype AIDS vaccines from Duke."
For Haynes, having Scearce in the lab has brought a measure
of coherence and confidence when he has to be away from the
lab, which is most of the time now that he is department
chairman.
"I have the total confidence that if Richard is involved,
the work will go right, and all attention to detail and
meticulousness that is needed for world-class work will be
there," he says.
For Scearce's part, being right-hand man to Haynes has
brought rewards he wouldn't trade for any Ph.D. degree. And
Scearce, who might describe himself as a good ol' boy from
North Carolina, says that growing with the lab has allowed him
to develop as a scientist in a way that might not be possible
in another type of lab.
"I love being in the environment of a close-knit lab," he
says. "I've had the opportunity to learn new techniques and
bring them into the lab. I've been able to train dozens of
students -- from high school level all the way to M.D.-Ph.D.
students -- in AIDS research and then watch them go out into
the world to make their marks. If I had it to do all over
again, I would do the same thing."
Scearce, who graduated with a bachelor's degree from Elon
College, has spent nearly his entire career in the Hayne's lab.
Being de facto lab manager has meant Scearce has the time to
devote to research that faculty members must put into writing
grants and participating on committees.
And Scearce has put that time in the lab to amazing use. He
learned how to make monoclonal antibodies in 1979, soon after
the technique first appeared. Today, monoclonals, as they are
called in lab parlance, are crucial to finding, identifying and
purifying important proteins in living cells, and Scearce's
monoclonals are known world-wide.
"Richard taught the procedure to most of the folks here at
Duke that perform monoclonal antibody work," Haynes says.
Scearce's technique was so in demand that he published a
paper in Methods in Enzymology describing how he had been able
to coax mouse cells into making large quantities of antibodies
to specific proteins on islet and thymus cells.
And researchers weren't the only ones who wanted Scearce's
antibodies. Laboratory supply companies have licensed and now
sell more than 50 monoclonals that Scearce created in the
course of his laboratory studies.
Which came first?
Tammy Moser wasn't sure which would come first, her baby or
her big research result.
She had been working in Pizzo's lab for nearly 10 years, fresh
from her undergraduate days at North Carolina State University
in Raleigh.
"I thought a year or so in a lab would help me get into
medical school," says Moser. "But I quickly got hooked on the
lab work."
She was studying the blood vessels that feed cancerous
tumors, with the hope of finding a way to turn them off. Moser
had labored for nearly three years to isolate and purify a
protein sitting on the internal surfaces of blood vessels. She
and Pizzo suspected it helps cancer cells thrive in the
inhospitable environment of a tumor. Turning this protein off
might stop tumors from growing, the researchers thought.
One particular Friday in September 1997 they finally
received word from a laboratory helping them analyze their
mystery molecule. It was an enzyme called ATP synthase.
"What?" she thought. ATP synthase was found inside the cell's
energy-producing powerhouse, the mitochondria. Not on cell
surfaces. It wasn't the result she expected.
But before she could reason out her unexpected finding, nature
had other plans for her. That Sunday she went into labor and
delivered a healthy baby girl.
It was two more years before Moser and Pizzo worked out
their unexpected finding. This March the two published their
results in the journal PNAS to much fanfare from the press and
from biotechnology companies who want to create anti-cancer
drugs based on their work.
It turns out ATP synthase really is present on these blood
vessel surfaces. Tumors use the enzyme to fuel their rapid
growth in the low-oxygen environment of a tumor, a condition
that would kill most cells.
The work complemented and helped complete the findings of Dr.
Judah Folkman, a renowned Harvard University cancer researcher.
Folkman discovered the protein called angiostatin, which he
showed in animal experiments stopped tumors from growing.
Suddenly several pharmaceutical and biotechnology companies
were competing to produce a drug for human cancer therapy based
on the angiostatin molecule.
But it was Moser who found the answer. It turns out that
angiostatin is attaching to ATP synthase and in essence
clogging the tumor's energy mill. Moser and Pizzo had uncovered
a feature of tumors with implications so far-reaching they
filed for a patent on their work.
Pizzo says he told Moser she should name her new baby girl
"Angie," for angiostatin -- but that was taking her work a
little too far.
"I love what I do," she says. "I started taking grad school
courses, but what I really loved was the lab work. I saw grad
students getting their doctorates and spending all their time
writing grants. I wanted to work hard and just see what
happened. I was lucky to be in Dr. Pizzo's lab. He really
encouraged me and gave me more and more responsibility."
Nevertheless, over the years Moser says it has been
difficult to be taken seriously at meetings where she has been
presenting her work.
"People would ask me if I am a grad student or a post-doc
and then when I said I was a technician, this look would come
over them as if to say, 'Oh, is that all?'" she says. "It used
to really bother me." Now, she says she's gotten over her
title-envy. "My work speaks for itself," she says.
Pizzo agrees.
"I've trained 25 graduate students, and even more medical
students," says Pizzo. "One thing I've learned is that yes,
intelligence is important in being a good research scientist,
but it requires at least as much tenacity and perseverance.
Tammy has both of those in spades. She was competing on this
project with companies that have unlimited resources to throw
at a project and she beat them."
License to drive
John Norris' career has paralleled Moser's since their
undergraduate days at N.C. State. The two met in biology class
there and have remained close friends since. Like Moser, Norris
toyed with the idea of medical school, and even completed two
years at the University of North Carolina, before deciding it
wasn't for him.
Instead, he decided to try his hand at research. That was 10
years ago and he's still at it.
Since 1994, he has worked in the laboratory of Donald
McDonnell in the department of pharmacology. At that time,
McDonnell had just come to Duke from the pharmaceutical
industry, and he wanted to set up his lab based more on the
industry model. That included finding a skilled laboratory
manager, someone who could handle lots of different tasks,
including supervising technicians who monitor radiation safety
and order lab supplies in addition to conducting his own
independent scientific research.
"John was competing for his job with a lot of people,
including Ph.D.'s," McDonnell says. "I saw in him someone who
had already shown a great deal of independence and the ability
to get things done. Hiring John was kind of a slam dunk. I wish
I had 10 more people just like him."
Norris hit the ground running. Within six months of arriving
in McDonnell's lab, he had completed enough research to write a
journal article. That work showed insight into how the hormone
estrogen acts inside
cells.
Since then, Norris has continued to do research on estrogen
and its role in breast cancer and osteoporosis. He helped
identify why some tissues in the body respond to estrogen and
to estrogen-like medicines differently. The findings are
important for women in particular who take hormone replacement
therapy after menopause and for breast cancer patients whose
tumors are stimulated by estrogen. The work Norris has done may
one day lead to new treatments for breast cancer that don't
increase the risk of uterine cancer and treatments for
osteoporosis that also protect the heart from disease.
Norris' work has been so significant that McDonnell felt he
should find a way to help Norris get his Ph.D. without having
to quit his job and return to "school." So McDonnell found a
degree program in his native Ireland that would accept Norris'
credentials. This past November Norris did finally get his
Ph.D. from the National University of Ireland at Galway. But he
shrugs his shoulders when asked about the significance of the
piece of paper.
"I guess it validates everything I've done, but Donald
wanted it more for me than I did," Norris says. "It's just a
license to drive. It'll look good on my resume, but it doesn't
make me a better scientist."
From Salamanders to Sickle Cell
Thad Howard's journey to the laboratory of Dr. Russell Ware
was as circuitous as the mountain trails he traversed in
graduate school. After getting a bachelor's degree in biology
at Campbell University, he trekked to Appalachian State
University to do research on salamanders that inhabit the North
Carolina mountains.
"The trouble with studying salamanders is that the only way
to find them is to look for them in the middle of the night
when it's raining," Howard says. "That gets old fast."
After a couple of years chasing salamanders, Howard decided
that lab work sounded better and better. He found a job in
research at a paternity testing company in Burlington, but that
got repetitive. Howard wanted a career that would allow him to
pursue independent research.
He worked in a couple of labs at Duke and helped train a
promising M.D.-Ph.D. student named Russell Ware. After Ware
completed his studies, he was offered a faculty position at
Duke, and he knew who he wanted to help run his lab. Howard has
been with Ware now for seven years.
"It was a good situation for me," says Howard. "Dr. Ware is
extremely busy with clinical duties and he needed somebody in
the lab every day to set up experiments, help others, and to
make sure things get completed."
Ware studies sickle cell anemia and another rare blood
disorder called paroxysmal noctural hemoglobinuria (PNH) that
strikes about one person in a million. PNH occurs when a gene
called PIGA develops a mutation that causes red blood cells to
burst. No one knows why some people develop this disease, but
Ware and Howard are trying to dissect the PIGA protein to find
out.
The two also are working to understand why some children
with sickle cell disease develop severe complications, such as
gall stones, hip damage or stroke. Howard coordinates the
project, which involves collecting blood samples from hundreds
of patients and analyzing their DNA for variations in the
hemoglobin gene and other potential genes that could account
for the differences in disease severity.
"Thad pulled it all together," Ware says. "The project could
not have progressed as it has without him."
Over the years Howard has helped train five medical fellows,
eight medical students, seven undergraduates and two
technicians, providing both the patience and perseverance
necessary to help them succeed in lab work.
News & Media Front Page