William J. Fulkerson Jr., MD
Executive Advisor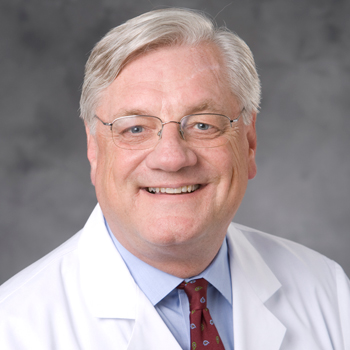 William J. Fulkerson, Jr., MD, is professor of medicine at Duke University School of Medicine and former Executive Vice President for Duke University Health System (DUHS). As executive vice president, he oversaw over a decade of unprecedented quality, growth and community benefit across the health system clinical enterprise.

Fulkerson is a North Carolina native and received his undergraduate and medical degrees from the University of North Carolina School of Medicine. He completed his internship and residency at Vanderbilt University in Nashville, Tennessee, where he also completed a fellowship in pulmonary and critical care medicine. Fulkerson earned his MBA from Duke University Fuqua School of Business in 2002. 

Fulkerson has served previously as Senior Vice President of Clinical Affairs for DUHS, CEO of Duke University Hospital, and Vice President of the Duke University Health System. He is a nationally recognized specialist in pulmonary and critical care medicine, and has authored/co-authored numerous books, chapters and peer-reviewed publications. Dr. Fulkerson has twice received the Eugene A. Stead Jr. Award for Excellence in Teaching from the Duke Department of Medicine. He is past Chairman of the Board of Trustees, North Carolina Hospital Association. In 2021, he was awarded The Order of the Long Leaf Pine, North Carolina's highest honor, which recognizes persons who have made significant contributions to the state and their communities through their exemplary service and exceptional accomplishments.