Executive Vice President and Chief Operating Officer, Duke University Health System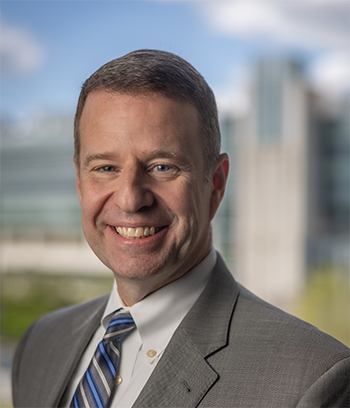 Thomas Owens, MD, is Executive Vice President and Chief Operating Officer of Duke University Health System. With more than two decades of experience at Duke Health, Dr. Owens serves as the principal senior leader overseeing health system operations, working with enterprise leaders across Duke Health to deliver outstanding clinical outcomes and remarkable patient experience across Duke's network and the full continuum of care, from the hospital to ambulatory settings to care in homes and the community.
In his previous role as Senior Vice President, Dr. Owens managed DUHS-employed physicians, Duke Primary Care, Duke HomeCare and Hospice, Graduate Medical Education, population health management programs, and payer value-based contracts through Duke Connected Care. As President of Duke University Hospital, our academic medical center was consistently ranked as North Carolina's No. 1 hospital for quality. In 2021, he and his DUH team opened the 350-bed, Duke Central Tower. 

In 2020, Dr. Owens played a critical role in leading DUHS's COVID response, collaborating with state government officials, operational leaders and frontline team members to care for our community, patients, and team during the pandemic. In partnership with colleagues in the Private Diagnostic Clinic, community practices and the Duke University School of Medicine, Dr. Owens served as DUHS's lead executive in planning the Duke Health Integrated Practice, projected to open July 1, 2023.
Previous roles at DUHS and DUH include Chief Clinical Officer and Senior Vice President, Chief Medical Officer and Vice President, Chief of Duke Hospital Medicine Programs, Co-Director of Internal Medicine and Pediatrics Residency programs, and more.
Dr. Owens received his M.D. with honors from the University at Buffalo School of Medicine & Biomedical Sciences. He completed his Internal Medicine and Pediatrics training at Duke University Medical Center.