Associate Vice President for Government Relations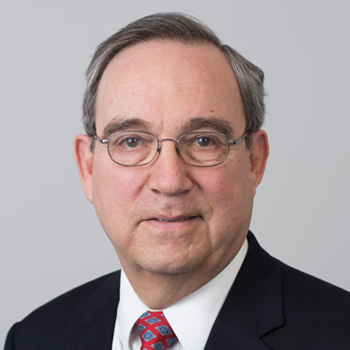 Paul Vick is the Associate Vice President for Government Relations at Duke University Health System. He has headed Duke Health's government relations office since its inception in 1999. He has more than three decades of experience in government relations and public policy work at the federal, state and local levels, including a three-year stint in Washington, DC, as chief of staff to United States Senator (and Duke University President) Terry Sanford.
During his career at Duke, Vick was director for nine years of Duke University's Office of Government Relations and Community Affairs and has held several other university positions overseeing local, state and federal relations, alumni affairs, and special events. He has served as an elected official at the local level as well as an appointed member of numerous state and national boards. He spearheaded the creation of Project Medical Education, as a coalition of America's leading medical schools and hospitals working together to inform Congress about medical education, and served for four years as its executive director.
A 1966 graduate of Duke University, he holds a master's degree from the University of North Carolina at Chapel Hill.