Assistant Vice President for Finance and Chief Financial Officer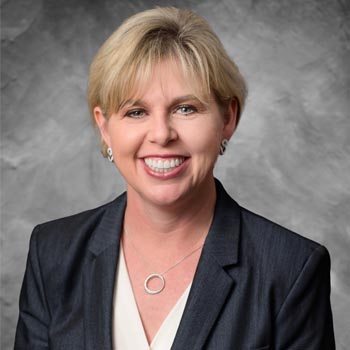 Leigh Bleecker, MBA, MHA, is the Assistant Vice President for Finance and Chief Financial Officer for Duke Raleigh Hospital and Duke Regional Hospital. She has been a part of the Duke Health Finance team since 2002. Leigh has also had the privilege of serving as Interim President of Duke Raleigh Hospital on two occasions.

Prior to joining Duke Health, Bleecker worked as a financial consultant with OSI Systems in Atlanta, Georgia.  She is a native of North Carolina, originally from Fayetteville.

She received her bachelor's degree in chemistry from the University of North Carolina at Chapel Hill and her MBA and MHA from Georgia State University.

In 2007, Bleecker received the Triangle Business Journal's 40 under 40 award and was named CFO of the Year in 2012.

She is active in community outreach and serves on several community boards, including current board member of Urban Ministries of Wake County, member of Holt Brothers Foundation, former treasurer and board chair of InterAct of Wake County, and former NC Commissioner of Tryon Palace. Bleecker began volunteering in 2001 as a camp counselor for Camp Sunshine, a summer camp for children with cancer and still serves in that role today.