Senior Vice President and Chief Digital Officer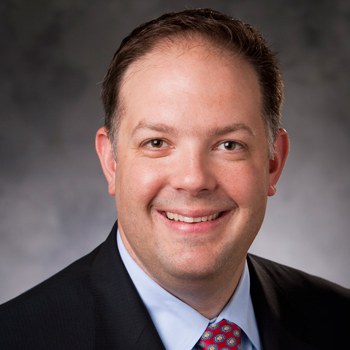 Jeffrey Ferranti, MD, MS, is the Senior Vice President and Chief Digital Officer.
Ferranti is responsible for leading a team charged with the visioning, strategic planning, and effective adoption of integrated technology and information solutions that enable high-quality clinical care, research and education. He also serves as an informatics thought leader, both internal and external to Duke, and, in partnership with our wider medical community, develops an overarching informatics strategy in support of the Duke Health mission.
As the leader of Duke's enterprise-wide Epic installation, he was responsible for deploying a single, seamless electronic health record across three hospitals and over 300 ambulatory clinics. Ferranti is passionate about leveraging advanced analytics to improve population health, implementing novel technologies to better partner with patients and promoting IT innovation to support new and emerging care models.
An active informatics researcher, Ferranti was the Duke principal investigator on two Agency for Healthcare Research and Quality (AHRQ)-funded research projects. The first aimed at developing a model pediatric electronic health record format, and the second evaluating the use of technology to detect and prevent adverse drug events across Duke University Health System. In addition, he ran an innovations project exploring the novel use of iPad and tablet technology in the pediatric critical care. He developed several innovative applications including the Duke Enterprise Data Unified Content Explorer (DEDUCE) and the Duke Integrated Subject Cohort Enrollment Research Network (DISCERN). Both of these projects aim to empower investigators with simple yet secure access to our enterprise data stores.
Ferranti holds a master's degree in Biomedical Engineering and Medical Informatics from the Duke Pratt School of Engineering. He is a Six Sigma Master Black Belt and is actively involved in numerous patient safety and quality improvement projects across the health system. He is also a practicing neonatologist at Duke University Hospital.