Craig T. Albanese, MD, MBA
Chief Executive Officer, Duke University Health System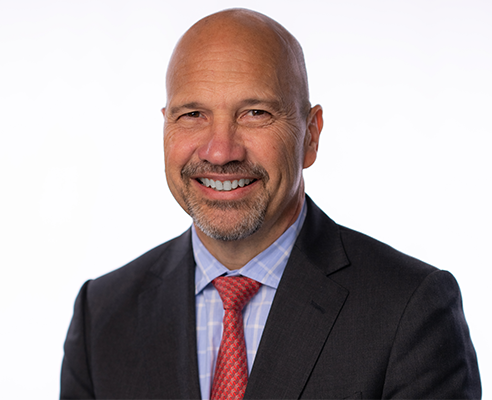 Craig T. Albanese, MD, MBA, is chief executive officer of Duke University Health System (DUHS) – the state's fourth-largest employer and one of the nation's top academic medical centers. Albanese joined DUHS as executive vice president and chief operating officer in January 2022 and was named chief executive officer in February 2023.
A respected surgeon scientist and clinical investigator, Albanese is also a seasoned health care administrator. His more than 25 years of health care management experience includes serving as group senior vice president and system chief medical officer of the NewYork-Presbyterian (NYP) enterprise.
Prior to NYP, he held senior leadership roles at Stanford University and Stanford Health Care, including vice president of quality and performance improvement at Stanford Children's Health and serving as the John A. and Cynthia Fry Gunn Director of Pediatric Surgical Services at Lucile Packard Children's Hospital. In the Stanford University School of Medicine, he was a professor of Surgery, Pediatrics, and Obstetrics and Gynecology, and chief of the Division of Pediatric General Surgery.
Albanese received his medical degree from SUNY Health Science Center. He holds an MBA from the Leavey School of Business at Santa Clara University. He has published more than 160 peer-reviewed articles. He is also the lead author of Advanced Lean in Healthcare, a performance improvement book providing practical information about how "organizations can move from stabilizing discrete work processes to get to continuously improving and linking the entire system – all within an empathetic healing environment."