Deputy General Counsel for Health Affairs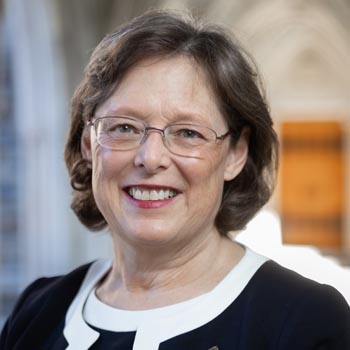 Christy M. Gudaitis, JD, serves as Deputy General Counsel for Health Affairs for Duke University and Health System Counsel for Duke University Health System. She has practiced health care law for more than 35 years and has been a member of the Office of Counsel for Duke University and Duke University Health System since 1999. Gudaitis joined Duke as Duke Health expanded to include Duke Regional Hospital and Duke Raleigh Hospital, and she has provided legal counsel in the transactions and financings that have expanded the reach and breadth of Duke Health on its Durham campus and beyond since that time. Gudaitis' legal expertise includes health care regulations, corporate governance, contracts, acquisition and affiliation transactions, compliance and financing. 

Prior to joining Duke, Gudaitis worked in the legal department of Atrium (formerly Carolinas HealthCare System), which operates a multi-hospital system that includes Carolinas Medical Center in Charlotte, NC. Before joining Atrium, Gudaitis was a partner in the law firm of Smith Helms Mulliss & Moore (now McGuire Woods) and specialized in health care, business transactions and corporate law.

Gudaitis has served on boards of numerous non-profit corporations and bar committees. Gudaitis currently serves on the Eno River Association Board of Directors and as its Secretary. She is a Deacon at First Presbyterian Church in Durham, serving on the Personnel Committee. Gudaitis served for almost 20 years as an exam preparer and grader for the North Carolina Board of Law Examiners. She has also served on the Board and as Chair of the Health Law Section of the North Carolina Bar Association.

Originally from Louisville, Kentucky, Gudaitis earned her law degree and undergraduate degree (Public Policy Studies with a Healthcare concentration and History) from Duke University. She is married to Jim Gudaitis and has two grown children.