News & Media Front Page
Newer Form of Heparin Drug Of Choice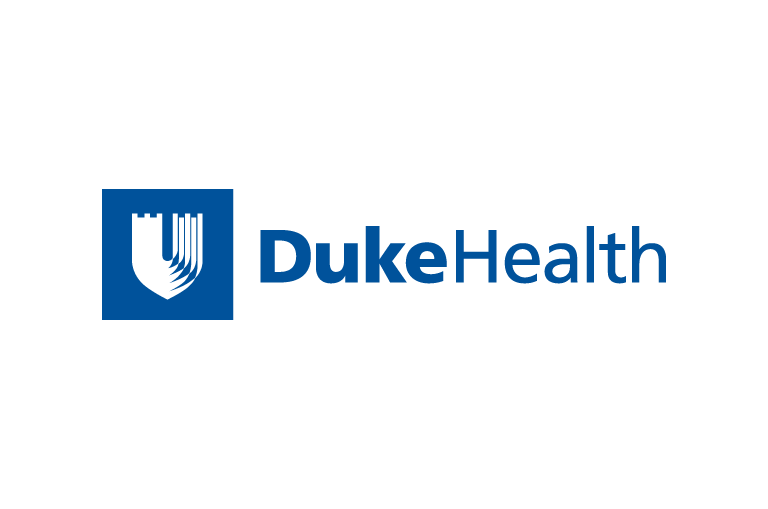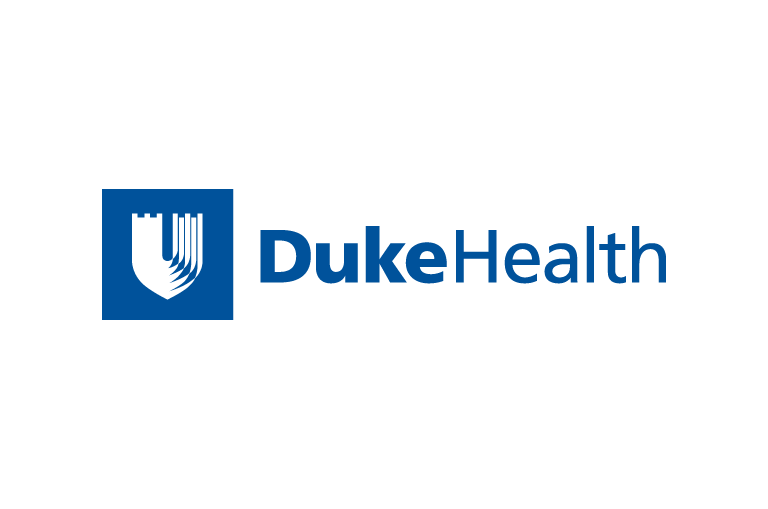 Contact Duke Health News
919-660-1306
DURHAM, N.C. -- Three studies led by Duke Clinical Research
Institute (DCRI) cardiologists have shown that the ease and
convenience of a newer formulation of the blood-thinner
heparin, called enoxaparin, appear to make it the drug of
choice for treating patients with suspected heart attacks.
Enoxaparin has comparable and sometimes better mortality
outcomes than the older formulation, found the researchers.
However, they said, the studies' results did not provide
clear-cut evidence of superiority of enoxaparin. Additionally,
they stressed that based on their results, patients should not
be switched from one formulation to the other during the course
of treatment.
Unfractionated heparin is given intravenously and requires
continuous monitoring to ensure proper blood levels of the
drug. Enoxaparin is given by subcutaneous injection in fixed
dosages and does not require blood level monitoring.
The results were published in three reports in the July 7,
2004, issue of the Journal of the American Medical
Association.
The DCRI researchers led two multi-national clinical trials
and conducted one meta-analysis comparing unfractionated
heparin to enoxaparin, the newer low molecular weight heparin.
Meta-analyses are those which compile and analyze the results
of multiple clinical trials.
Heparin reduces clotting by blocking the action of thrombin,
an enzyme important in the process of blood platelet clumping.
It is commonly used along with other drugs to treat patients
who come to the emergency room with chest pain or symptoms of a
heart attack and are likely to be sent to the catheterization
lab or operating room.
"In medicine there is often a reluctance to conduct
head-to-head trials of similar agents," said Robert Califf,
M.D., DCRI director and senior author of the three JAMA
articles. "The classical model is to first prove that a drug is
better than placebo, and then go out and market the drug. A
great example of this trial model involves statins -- many of
which have been approved for use in lowering cholesterol but
have not been tested head-to-head.
"In this case, the DCRI served as the coordinating center
for three different analyses to try to answer some of the same
questions about heparin, but in slightly different contexts,"
Califf continued. "Ultimately we find that there are no great
differences in outcomes or side effects between the two drugs,
so given the ease of use of enoxaparin, it would appear to be
preferred. However, if a physician is comfortable using
unfractionated heparin, the differences are not enough to
compel change."
The first trial, dubbed SYNERGY, enrolled more than 10,000
patients, while the second trial, dubbed "A to Z," enrolled
another 4,000 patients. Additionally, DCRI researchers
conducted a meta-analysis by combining data collected in four
earlier trials with the unpublished (until July 7, 2004) data
from SYNERGY and A to Z, yielding data on almost 22,000
patients. Details on each analysis follow.
"In order to conduct the overview analysis, there was
tremendous cooperation amongst the different investigators and
trial sponsors," Califf continued. "This degree of cooperation
and access to data at the time of primary presentation of trial
results is unprecedented and could serve as a model for future
investigations.
"Given the recent concerns about publication of results of
human clinical trials, we believe this model of alliance among
multiple clinicians and academics around the world and industry
provides the best chance for full, balanced and rapid public
presentation of the results."
Meta-Analysis Overview
Much has changed in the treatment of patients with acute
coronary syndromes since the first studies comparing enoxaparin
with unfractionated heparin, according to DCRI cardiologist
John Petersen, M.D., first author of the meta-analysis
published in JAMA.
"Cardiologists now are more aggressive in the use of new
medications and procedures to prevent future heart attacks or
reduce symptoms of heart disease," Petersen said. "Given that
we as are being more aggressive in the treatment of acute
coronary syndromes, we wanted see how enoxaparin fared in the
'new world' of cardiology."
The researchers focused on six recent clinical trials. Two
of the trials -- SYNERGY and A to Z -- were conducted by the
DCRI, which also had the database for a third, the ESSENCE
trial, so the datasets were available. With the cooperation of
the investigators and sponsors of the three other trials --
TIMI 11B, ACUTE II and INTERACT -- the researchers received
access to those datasets as well. In all, the researchers
analyzed the clinical data on 21,946 patients worldwide.
"This is one of the first times researchers have had the
opportunity to use data from trials prior to publication,"
Petersen said. "Having access to all this data allows us to get
a real sense of the issues involved in using these drugs. In
our systematic overview of patients across the spectrum of
acute coronary syndromes, we found that enoxaparin is more
effective than unfractionated heparin in preventing combined
rate of death or heart attack."
The rate of death after 30 days was 3 percent for both
enoxaparin and unfractionated heparin. However, when the
combined incidence of death or heart attack was used as the
prime endpoint, enoxaparin showed a rate of 10.1 percent,
compared 11 percent for unfractionated heparin. The difference
was statistically significant, Petersen said.
One of the key concerns over using anti-thrombin agents such
as heparin is the occurrence of bleeding or the need for a
blood transfusion. In his analysis, Petersen found little
difference in the rates of major bleeding or transfusion seven
days after administration of either enoxaparin or
unfractionated heparin.
Within this large group of patients, the researchers
identified a subgroup of patients who did not receive either
form of heparin prior to being randomized into the trials. For
these patients, enoxaparin had an 8 percent rate of death or
heart attack, compared to 9.4 percent for unfractionated
heparin, a statistically significant difference.
"The substantial and consistent benefits of treatment for
those patients who had not received prior antithrombin therapy
indicates that enoxaparin may be superior to unfractionated
heparin as a first-line agent in this group of patients,"
Petersen said.
Petersen's analysis was sponsored by Aventis, Inc.,
Strasbourg, France. Petersen has no financial interest in
Aventis.
The SYNERGY trial
While previous trials have demonstrated that enoxaparin was
more effective than unfractionated heparin in reducing the
occurrence of either death or heart attack in lower-risk heart
patients, its effectiveness in sicker patients who would likely
be rushed into the catheterization laboratory was not known. To
answer this question, DCRI organized a prospective randomized
trial known as SYNERGY (Superior Yield of the New Strategy of
Enoxaparin, Revascularization and Glycoprotein IIb/IIIa
inhibitors).
According to DCRI cardiologist Kenneth Mahaffey, M.D., lead
author of the SYNERGY paper, this trial was designed to enroll
"real world" patients, the type of patients cardiologists
encounter every day in their practices. A total of 10,027
patients were enrolled at 467 sites in 12 countries between
August 2001 and December 2003.
The trial was designed to compare the rates of death or
non-fatal heart attack after 30 days. The secondary goal was to
compare the rates of bleeding and stroke.
"We found that enoxaparin is at least as effective as
unfractionated heparin," Mahaffey said.
Specifically, death or non-fatal heart attack occurred in 14
percent of patients who received enoxaparin, compared to 14.5
percent for unfractionated heparin. Patients who received
enoxaparin experienced higher rates of bleeding episodes --
typically at the site of catheter insertion or drug injection
-- but Mahaffey said that these events were not generally
associated with major complications for the patients.
"Based on the results of SYNERGY, we believe that enoxaparin
is a reasonable alternative to unfractionated heparin, and the
advantages of convenience should be balanced with the modest
excess of bleeding," Mahaffey said.
One issue facing researchers in interpreting that data was
that many patients were receiving one of the agents before
being enrolled in the trial, and were then subsequently
randomized to the other agent.
"We found that changing anti-thrombin agents in the midst of
treatment may be hazardous, with an increase in bleeding
episodes and a potential decrease in the effectiveness of the
agent," Mahaffey said.
SYNERGY was sponsored by Aventis, Inc. Mahaffey has no
financial interest in Aventis.
Phase A of the A to Z Trial
The two-part Aggrastat to Zocor, or A to Z, trial was
designed to answer questions regarding safety and efficacy of
unfractionated heparin versus enoxaparin along with timing and
intensity of statin dosing within the context of current
treatment strategies for patients with cardiac chest pain.
In the "A" phase, all patients were treated with tirofiban
(trade name Aggrastat) and aspirin and randomized to either
enoxaparin or unfractionated heparin. The second Z phase of the
trial examined one of two dosing regimens for simvastatin
(trade name Zocor), a statin lipid-lowering agent. The results
of the Z phase should be available later this year.
The researchers, led by Duke cardiologist Michael Blazing,
M.D., did not necessarily set out to prove that enoxaparin was
superior to unfractionated heparin, but that it was just as
effective. The trial enrolled 3,987 patients from 40 countries
between December 1999 and May 2002.
The researchers found that 8.5 percent of patients receiving
enoxaparin experienced death, a heart attack or refractory
ischemia, compared with 9.5 percent in patients receiving
unfractionated heparin. While not statistically significant,
the results met criteria for non-inferiority with trends in
favor of enoxaparin, Blazing said, adding that if more patients
had been enrolled, statistical significance likely could have
been achieved.
Additionally, the rates of bleeding were low -- 3 percent
for patients receiving enoxaparin and 2.2 percent for those
receiving unfractionated heparin. There was a slight one in 200
increased risk of major bleeding with enoxaparin, but only 0.9
percent of the enoxaparin patients and 0.4 percent of the
unfractionated heparin patients had major bleeding events. This
slight increase in major bleeding did not result in an increase
in the transfusion rate as it was nearly equivalent at 1
percent in the enoxaparin arm and 0.8 percent in the
unfractionated heparin arm, Blazing said.
"The bottom line is that enoxaparin is a safe drug, with
only a slight increase in the rate of bleeding that is more
than offset by the trends toward efficacy and ease of use,"
Blazing said.
For Blazing, the fact that three such important studies are
being published at the same time in the same journal is a boon
for physicians.
"All the different pieces of the puzzle are together in one
place," he said. "Physicians have easy access to the primary
data, instead of review articles, which can often reflect the
biases of the author. Here they have the data they need to make
their own informed decisions."
A to Z was sponsored by Merck & Co., Whitehouse Station,
N.J. Blazing has received honoraria as a speaker for Merck.
News & Media Front Page