Over the past 25 years, Dr. Washington has held academic leadership positions and senior executive posts with increasing levels of responsibilities in three prominent academic health systems.  During this period, he has also been actively engaged in educating students, residents, postdoctoral fellows and faculty, practiced medicine, and maintained a productive research program.  And he has played a role in shaping national health policy and health care practice.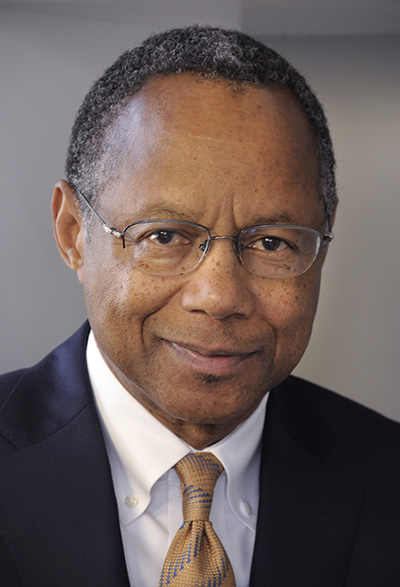 Currently, Dr. Washington is Chancellor for Health Affairs at Duke University and President and CEO of the Duke University Health System.  Just prior to Duke, Dr. Washington served from 2010-2015 as Vice Chancellor of Health Sciences, Dean of the David Geffen School of Medicine at the University of California, Los Angeles (UCLA), and Chief Executive Officer of the UCLA Health System.  He was also a Distinguished Professor of Gynecology and Health Policy at UCLA.  Earlier in his career, Dr. Washington served as Executive Vice Chancellor and Provost at the University of California, San Francisco (UCSF) from 2004 to 2010.  He co-founded UCSF's Medical Effectiveness Research Center for Diverse Populations in 1993 and served as the director from its establishment through July 2005.  He was Chair of the Department of Obstetrics, Gynecology, and Reproductive Sciences from 1996 to 2004.  He also co-founded the UCSF-Stanford Evidence-based Practice Center and served as its first director from 1997 to 2002.  Before joining the faculty at UCSF, Dr. Washington worked at the Centers for Disease Control and Prevention (CDC) in Atlanta.
A respected clinical investigator and health policy scholar, Dr. Washington has been a national leader in assessing medical technologies, developing clinical practice guidelines and establishing disease prevention policies, particularly for women's health.
He has published extensively in his major areas of research, which include prenatal genetic testing, cervical cancer screening and prevention, noncancerous uterine conditions management, reproductive tract infections, quality of health care and racial/ethnic disparities in health outcomes.
Dr. Washington was elected to the Institute of Medicine (IOM) of the National Academy of Sciences in 1997, where he served on the Executive Committee of IOM's governing council, and to the American Academy of Arts and Sciences in 2014.  He has served on a number of professional and government boards and committees, including on the Board of Trustees of the Robert Wood Johnson Foundation, the congressionally-mandated Scientific Management Review Board of the National Institutes of Health, and the Board of Directors of the California HealthCare Foundation and The California Wellness Foundation, where he was Chair of each Board.  Dr. Washington is founding Chair of the Board of Governors of the Patient-Centered Outcomes Research Institute, a national research organization dedicated to the support and promotion of comparative clinical effectiveness research, which was authorized by the 2010 Patient Protection and Affordable Care Act.  He serves as a Director of Johnson and Johnson and is on the Boards of Directors of the Kaiser Foundation Hospitals and Kaiser Foundation Health Plan, Inc.
A 1976 graduate of the UCSF School of Medicine, Dr. Washington completed graduate studies at both UC Berkeley and Harvard schools of public health and residency training at Stanford University.