Building healthy communities is an important part of advancing racial, social and health equity. Together, we can improve the socioeconomic determinants of health, advance health equity, racial equity and social justice through community engagement, and enhance behavioral health and well-being for all in the communities we serve. Good health doesn't begin in the hospital or clinic. It starts in our communities, our homes, our schools and our workplaces.
   Community Engagement

Together,  we  will  address  the socioeconomic  determinants  of  health,   such  as  poverty,  food insecurity, adverse childhood experiences,  and racial equity. Through collaborative partnerships in the communities we serve, we aim to improve housing affordability and infrastructure; food security and nutrition; college and career-readiness; early childhood and school readiness; and non-profit capacity.
   COVID-19 Vaccination
At Duke Health, health equity is one of our values, and we are committed to an equitable distribution of the COVID-19 vaccines. We are continuously improving our operations and community engagement in this unprecedented effort, even as we adjust to very limited quantities of the vaccine supply.

In collaboration with county health departments and dozens of community organizations, our recent efforts include a standing site in partnership with Durham County Health Department, as well as pop-up vaccination clinics at several churches and community organizations. For further accessibility, we're proactively reaching out to patients without MyChart and email accounts, translating vaccination materials and offering interpreting services at vaccine sites.

The data below show our progress. For NC state reporting, visit https://covid19.ncdhhs.gov/dashboard/vaccinations. For ideas and feedback on COVID vaccine distribution, contact us at m2m@duke.edu. For information about vaccine eligibility and requesting an appointment, visit https://www.dukehealth.org/covid-19-update/covid-19-vaccine-update or call our COVID vaccine hotline at 919-385-0429. This hotline is available 7 days a week from 8 a.m. to 8 p.m.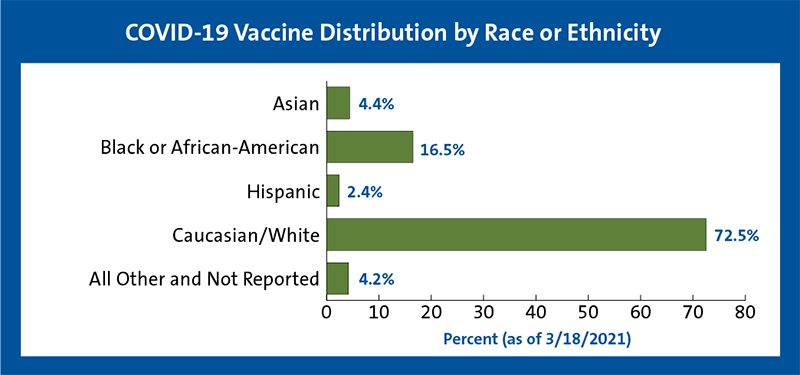 Community Stories
* links are available with Duke Health login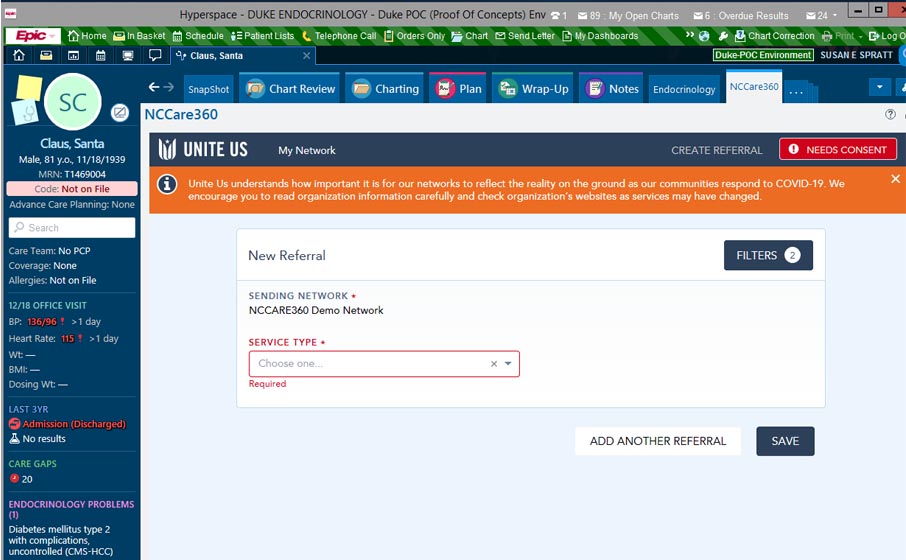 This new year Duke Health clinicians will have a new way to support patients with social care needs, like food insecurity and housing. NCCARE360 is an online platform managed by the N.C. Department of Health and Human Services. Once a patient is screened for social drivers, the clinician can use NCCARE360 to provide referrals for social care.