Vicky Orto, DNP, RN, NEA-BC
Chief Nursing and Patient Care Services Officer, Duke Regional Hospital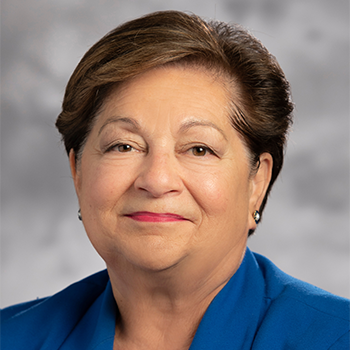 Vicky Orto, DNP, RN, NEA-BC, has been the Chief Nursing and Patient Care Services Officer of Duke Regional Hospital since September 2009.
Before coming to Duke Regional Hospital, she served as senior director of medical/surgical nursing for Rochester General Health System (RGHS) in Rochester, New York. She was previously the RGHS director of medical nursing for Rochester General Hospital and the former Genesee Hospital. She also served as Interim Chief Nursing Officer for Newark Wayne Community Hospital, also a part of the Rochester General Health System.
Her clinical experience includes medical nursing, critical care nursing, inpatient psychiatry and women's services. At the beginning of her career, Orto was a licensed practical nurse SP6 in the U.S. Army, stationed at the 28th Combat Support Hospital in Fort Bragg, North Carolina.
Orto holds a diploma in nursing from Albany Medical Center School of Nursing in Albany, New York; a bachelor's degree in nursing from Nazareth College of Rochester in Rochester, New York; a master's of science degree in nursing administration from St. John Fisher College in Rochester, New York and a doctor of nursing practice degree from Duke University School of Nursing.