Chief Operating Officer, Duke Regional Hospital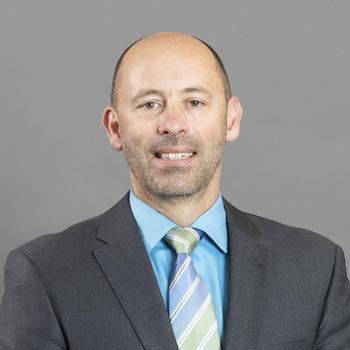 Mitch Babb, MBA/MHA, RN, is the Chief Operating Officer of Duke Regional Hospital. Babb has a record of progressive leadership with more than 22 years of experience in business operations and clinical management at academic medical centers and acute care community hospitals.

Since 2009, he has held various responsibilities at Duke Regional Hospital from directing emergency and radiology services to developing new processes for patient placement. In his role, Babb has responsibility for clinical and non-clinical operations, business and strategic plan development, and regulatory compliance with federal, state and independent agencies at Duke Regional Hospital. 

Before joining Duke Regional Hospital, he was a senior associate for Platte City, Missouri-based consultancy Fitch & Associates, director of Mobile Critical Care Services for WakeMed Health & Hospitals in Raleigh, clinical operations director for Duke Life Flight in Durham and assistant manager of Emergency Services for Nash Health Care in Rocky Mount.

In 2013, Babb received the Medical Staff Award for Excellence in Nursing Practice as part of Duke University Health System's Friends of Nursing awards program. He presented at the American Nurse Credentialing Center's 2012 National Magnet Conference about transforming the nurse manager and nurse director roles, and about reducing unnecessary hospital admissions through effective observation patient management at the Observation Management Congress in 2014.

Babb served as a graduate school advisor for East Carolina University from 2012 to 2013, as a member of Duke Medicine Global's China and Kazakhstan delegation from 2013 to 2016, and as executive champion of Duke Regional Hospital's March for Babies teams in 2016. Babb earned a bachelor of science degree in nursing from the University of North Carolina at Chapel Hill and a joint master of business administration/master of health administration degree from Pfeiffer University. He is a licensed registered nurse as well as a member of the American College of Healthcare Executives.