Duke Health is on a mission to Advance Health Together.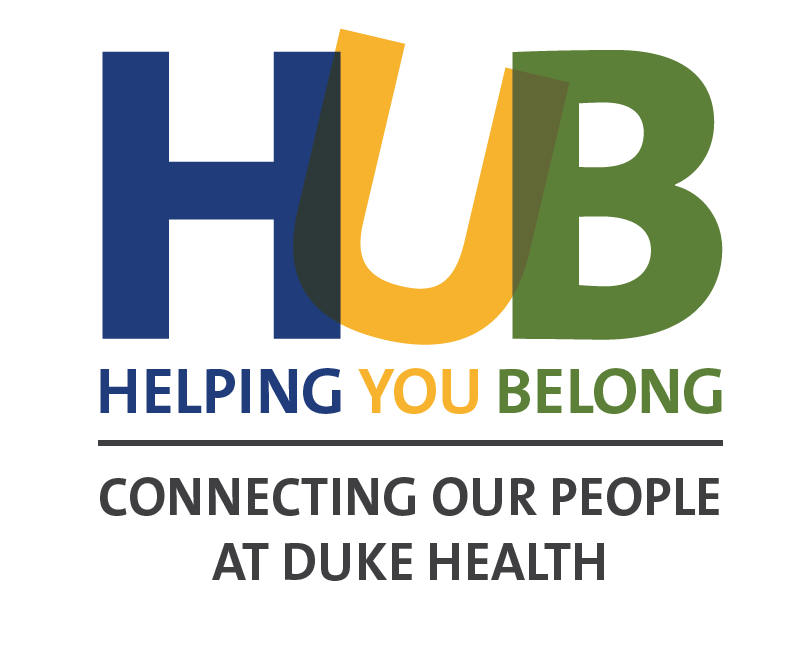 The key word here is "together." Shaping the future of health care takes the energy, talent and diverse perspectives of all our team members. We don't want you to fit into our culture — we want you to add to it.
By gathering team members around a unifying purpose, mission, background or activity, affinity groups can help us find a sense of community in a big and complex organization. These groups are started and maintained by interested team members and their allies, and supported by executive sponsorship. The bonds that we form help us feel more connected with each other, the institution, and our community at large.
Duke Health currently has these affinity groups. Meet the groups below and find out more information.
Get involved
If you're interested in starting an affinity group, contact your local human resources leader. They can explain the requirements and operating principles, and guide you through the process to start a new group, which includes completing an application, finding a small group of initial volunteers, identifying targeted members, preparing a mission statement and goals and identifying two executive sponsors. New groups often start small, with a core team of dedicated and interested employees, and grow over time through word of mouth and with help from Human Resources.
You matter
Healthcare is a people-centered profession, and at Duke Health, we find our strength in diversity. When we combine our different backgrounds, perspectives and identities, we create a powerful new energy—one that allows us to advance health together.